Co-Signed Ent. is a production company created by industry vet Damon D which specializes in music production and songwriting. Co-Signed Ent plans to take the Pop, Urban, Dance, and Inspirational world by storm, by creating original tracks and songs that follow bass pumping tracks and extremely catchy melodies.
Currently, we are looking for hot new producers to join the team. The following genres we are interested in:
Gospel
Urban
Top 40
EDM/Dance
If you are interested and you got that heat send your music to cthompson@igatalentmgmt.com who knows maybe you just might get Co-Signed!
Follow Damon D on twitter here @damon_d_
Become a fan of the movement on Facebook here at CoSigned Ent 
If you are interested to hear some samples of our production and songwriting please click the following link Co-Signed Ent Music Samples.
TAMYAA J "GOD'S GOT MY BACK"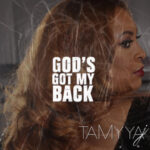 Signature "Show me the way"